Madalin Stunt Cars 2 multiplayer is a cool, awesome, and fun car stunts game. Start performing stunts in an open world environment.
Updated: December 1, 2021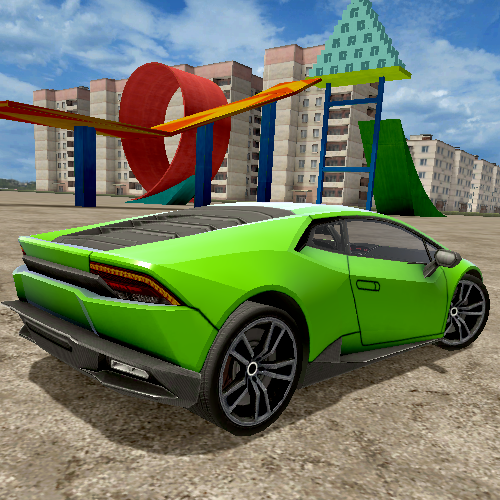 On Madalin Games you will find the latest version of Stunt Cars 2, browser version (webgl) and downloadable version for Windows, Mac OS X, Linux.
Show off a few tricks with your car and have fun with friends.
Choose one of the almost 40 cool cars, set a color and get ready for the joyride! Wondering which car to choose? Here is the list: Lamborghini Veneno, Pagani Zonda, LaFerrari, Ford GT, Huracan, Aventador, and many more, 2 cars are also available in a police version!
Want to invite your friends? No problem – MSC2 is fully multiplayer enabled, simply pick an online server from the in-game menu and take to the streets. Jump behind the wheel of the hottest supercars on the planet, race through cities and execute trick stunts with the sensational Stunt Cars 2.
How to play Madalin Stunt Cars 2.
Control your car with WASD or Arrow keys, and press a SPACEBAR to use a handbrake. Press T to see your position and other players on the map, R to respawn and C to change camera view. Press SHIFT to accelerate using nitro.
Developed by Madalin Games
Madalin Stunt Cars 2 game files for your website ( You may use your own html template. )
Updated: December 1, 2021
Game Stats
2,349,195 views
Game Tags
car, cars, chase, drive, driving, multiplayer, police, pursuit, race, racing, stunt, stunts
Game Categories